Books
The latest offering from Essex House Photography
Are you leaving the house you have lived in for 10/20/30 years?
The property where you and your family have shared so many memories?
The home where you raised your children?
or
Is it the house you have just spent every working hour renovating for the past X years?
either way
If you are now moving out then you need a souvenir to look at and remember those times.
A book of photographs taken by Essex House Photography will be the perfect memento.
Consisting of all the photographs you have previously chosen for selling your property.
Bound into a hard back book to take with you when you finally say goodbye to your home.
Available in different sizes and printed on top quality paper.
Here are images showing the hardback cover and internal layout of a typical book: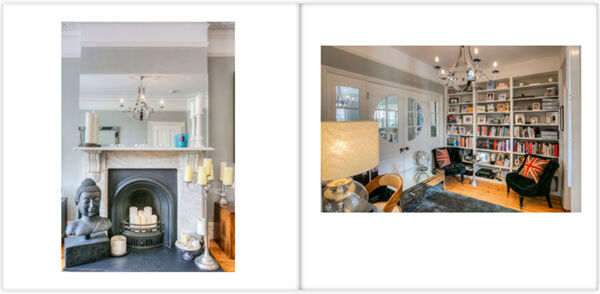 Technical Details
Hardback book with printed image on cover
12 to 30 pages (depending on the images used)
Pages are 148 GSM lustre gloss paper
High resolution images of 300 pixels per inch are used throughout
Allow 7/10 days from date of order for production and delivery of your book
Other Options
It is possible to use photos that were taken by Essex House Photography but were not post-processed for selling the property.
Personalise your book by providing me with wording for the title page. Details such as who lived there, which children were brought up there, how long you lived there etc.
Pricing
Books are available in two sizes:
18 cm by 18 cm for £50.00
30 cm by 30 cm for £75.00
There is a charge of £5.00 per photo for images that have not been used previously and need post-processing.